Birthday Girl March 7, 1999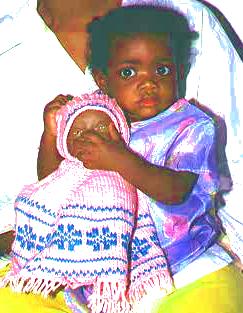 Donna and the doll.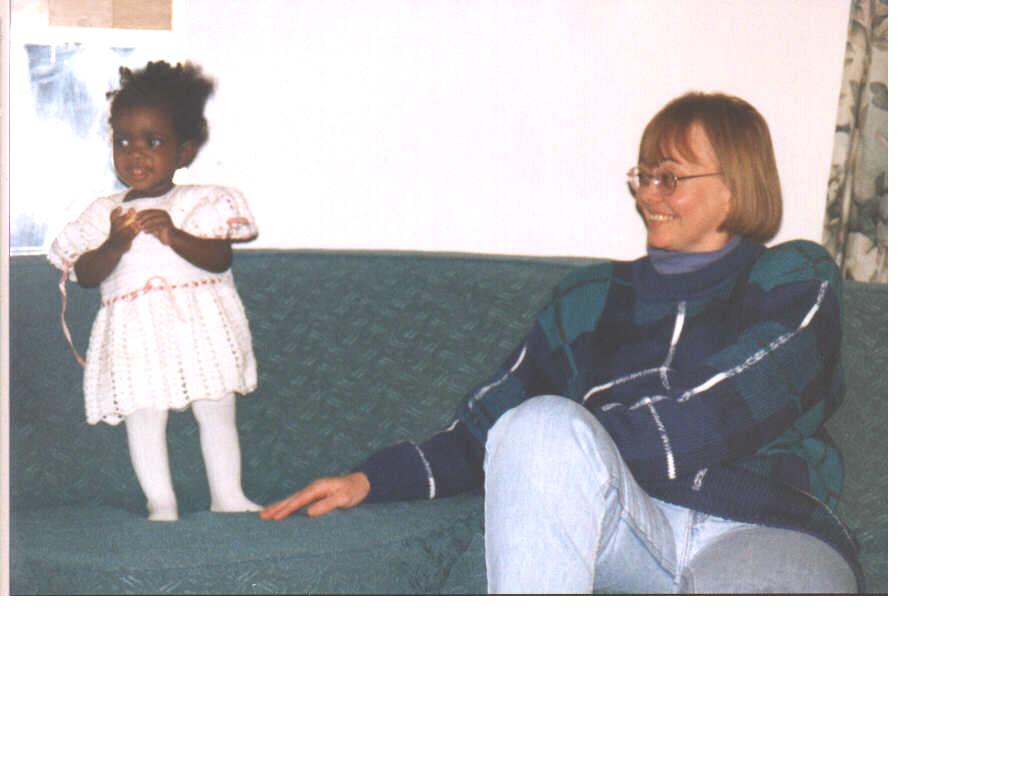 Judy with the pinata and the party girl.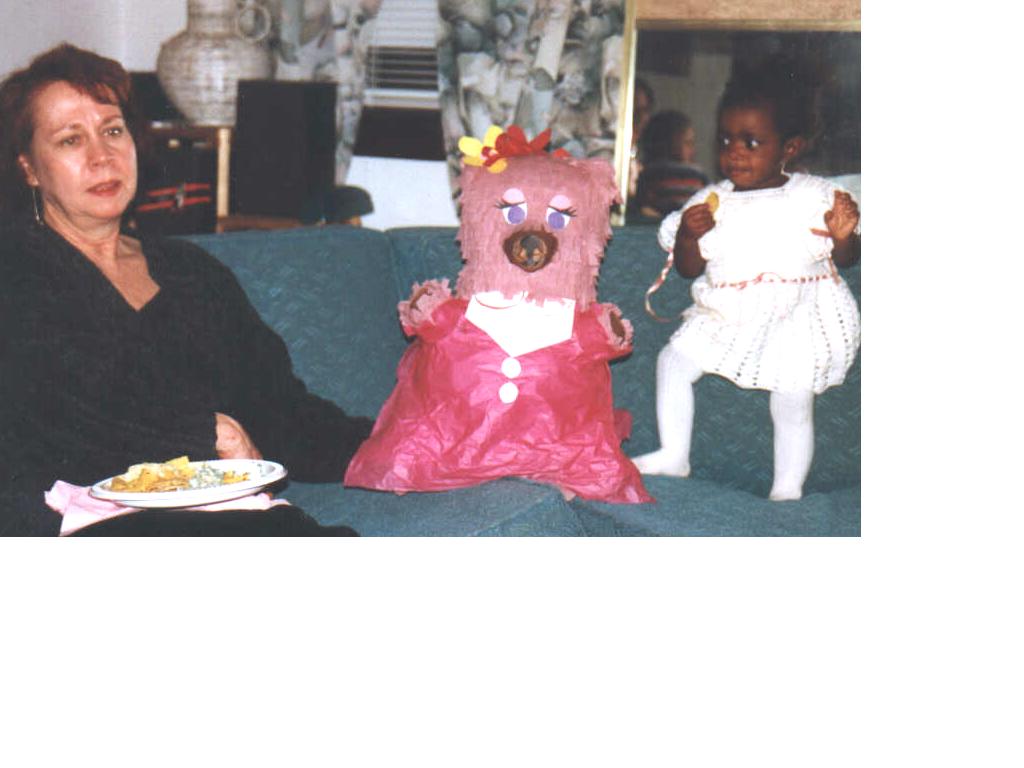 Auntie Kim made the Pinatta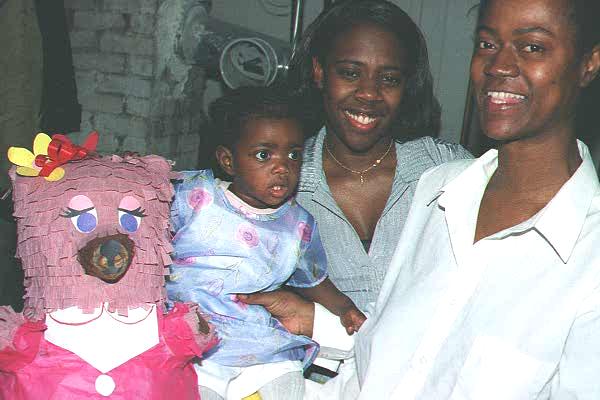 Beginning with the youngest Tyrin gets the first swing.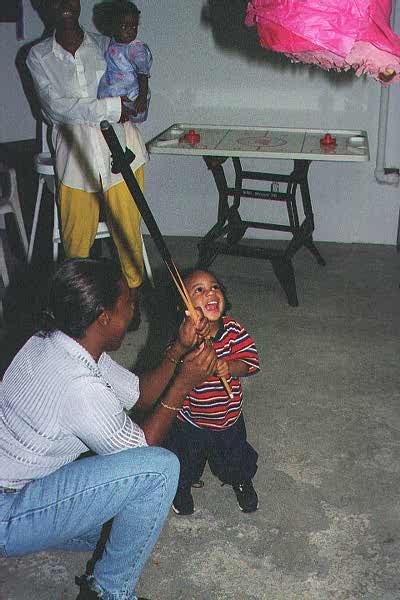 Jahare is next in age and chance.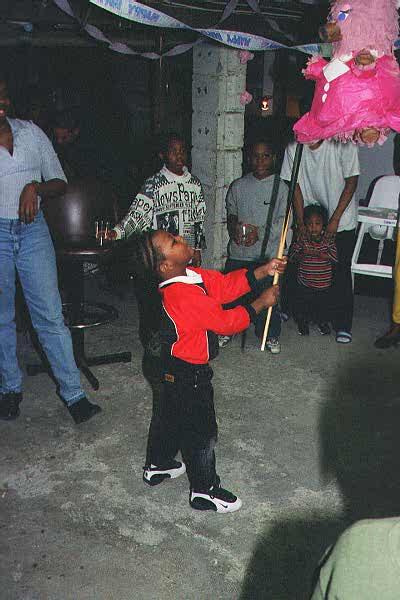 Bassil swings with finese.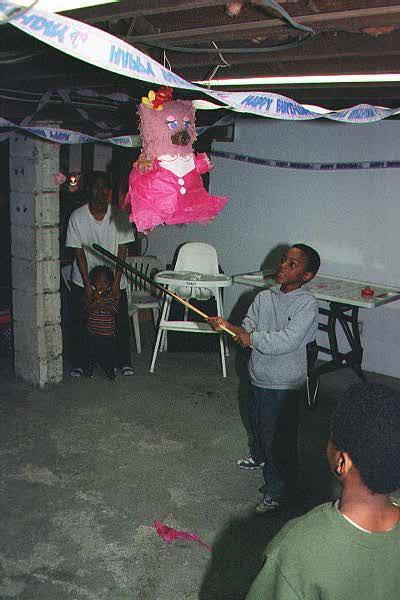 Ari swings with vigor.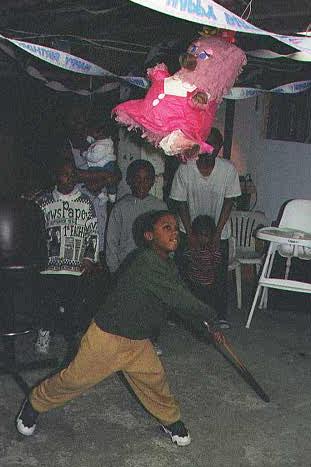 When it breaks there's a rush.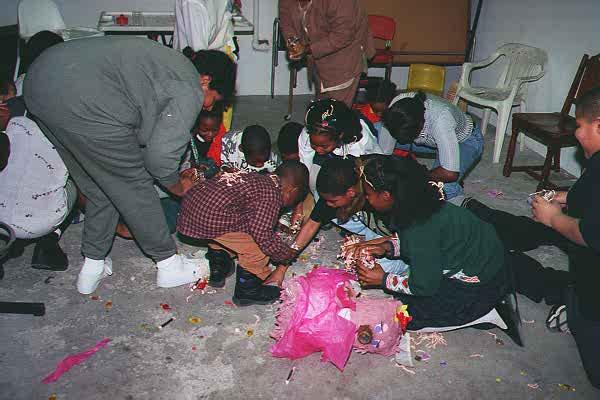 Look what's in the box from Grandma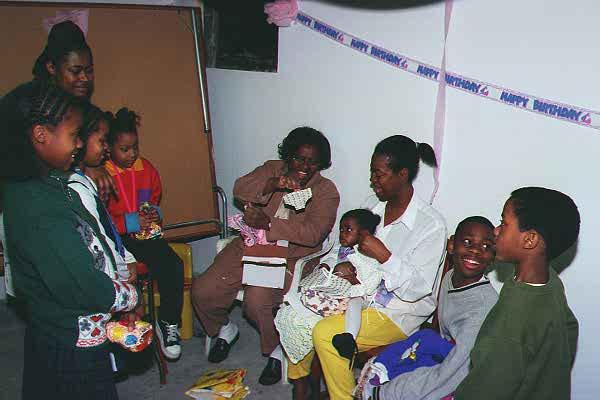 DJ Chef brings on the music.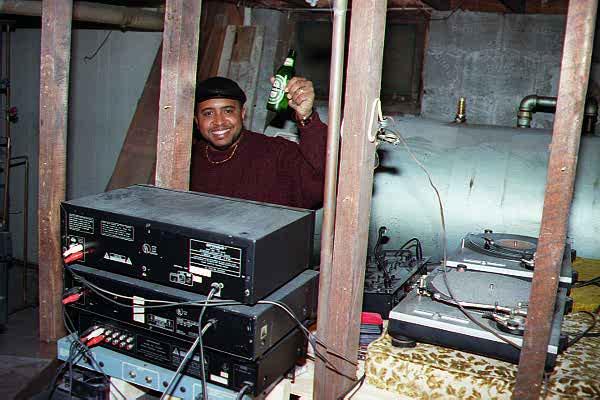 Two Aunts, an uncle and a sister dance.