Blessin Celebrates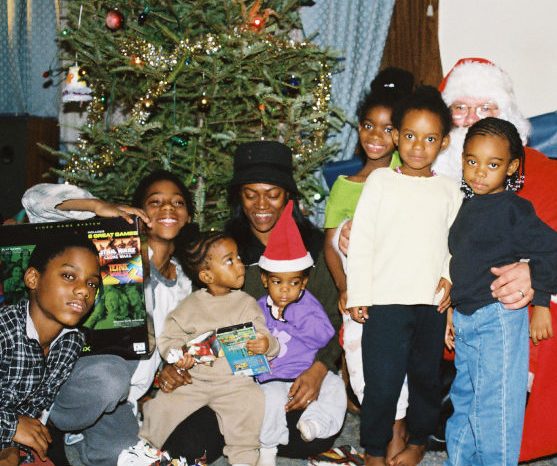 On Christmas Eve Santa stopped by before he started out. All were surprised. Left to
right Ari, Bassil, Akyla, Glennis,Anika, Blessin,Fortune,Santa,Nia.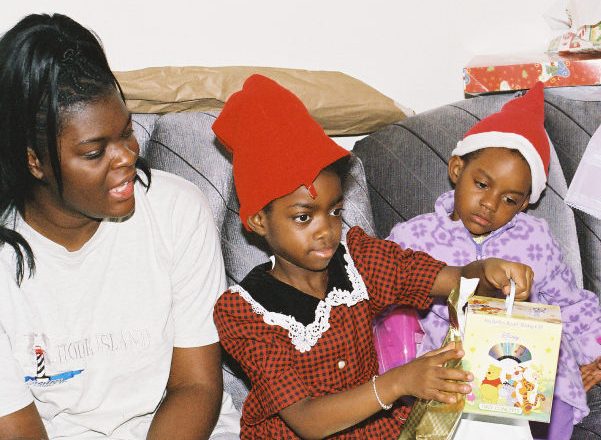 At Nanan's it was Blessin's turn to open. Aunt Yvette watches.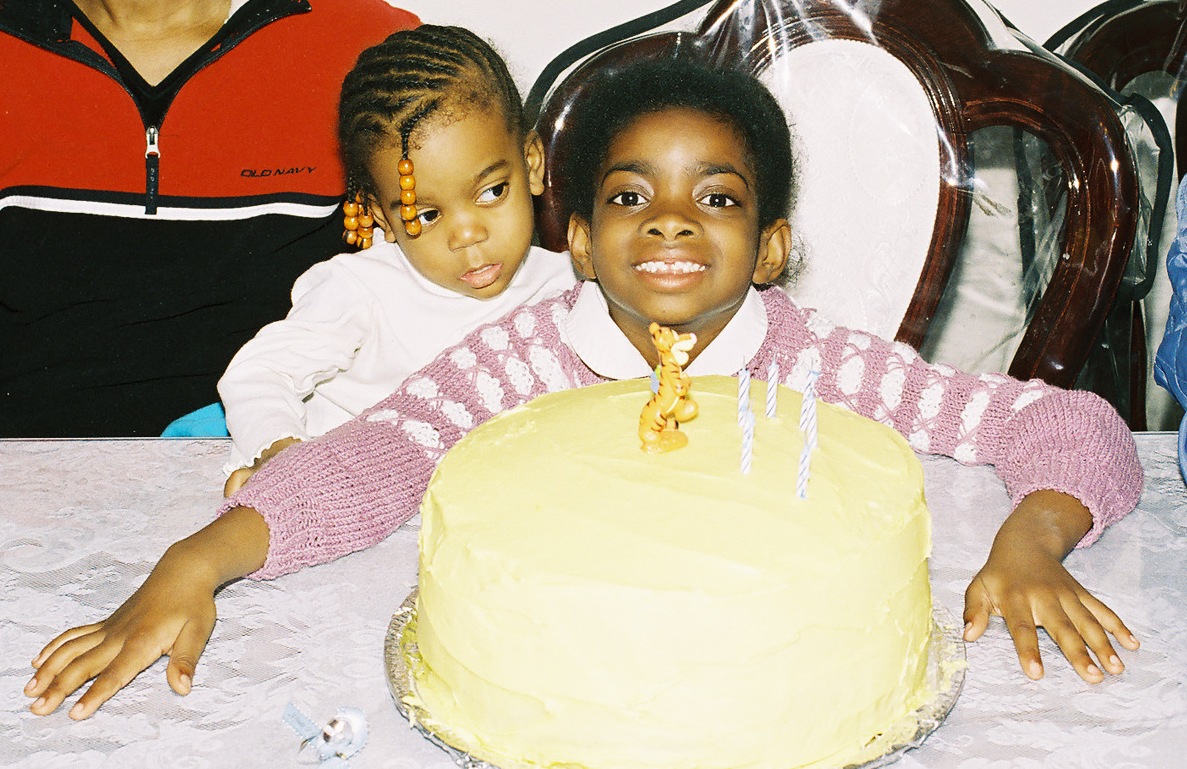 Blessin has many relatives to share the six candled cake.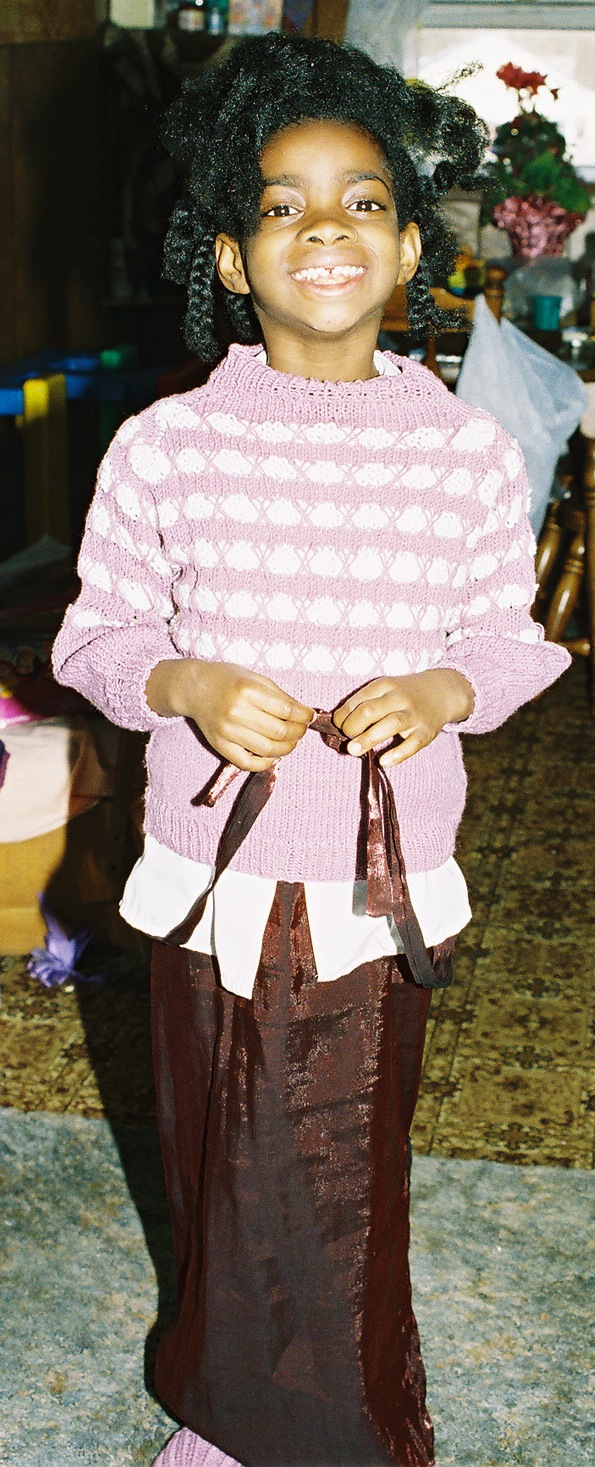 Two Grandmothers made Birthday clothes. An evening gown. A knitted sweater with matching slippers.