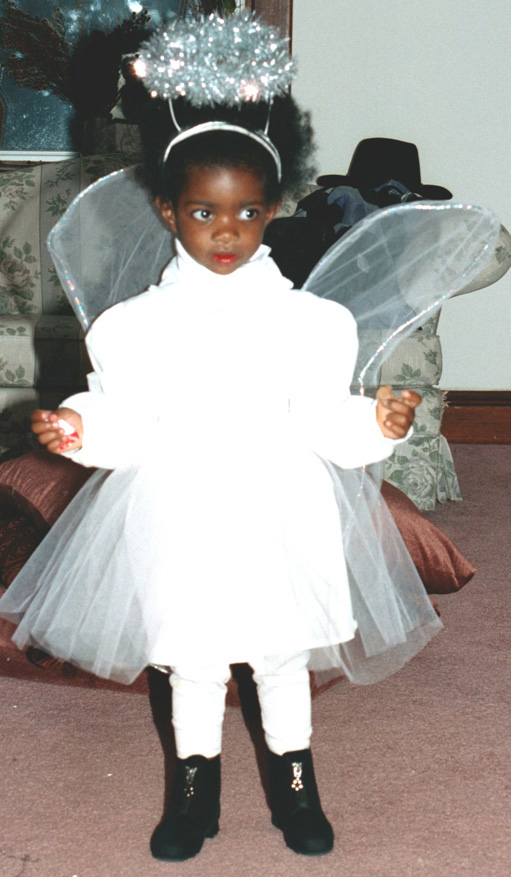 Blessin's Grandmother is also Church Mother at Shilo Temple in Providence. She sewed the costume for the angel. Children of the church arrive for the holloween program as biblical charaters. (Naturally her father thinks she is appropriately attired.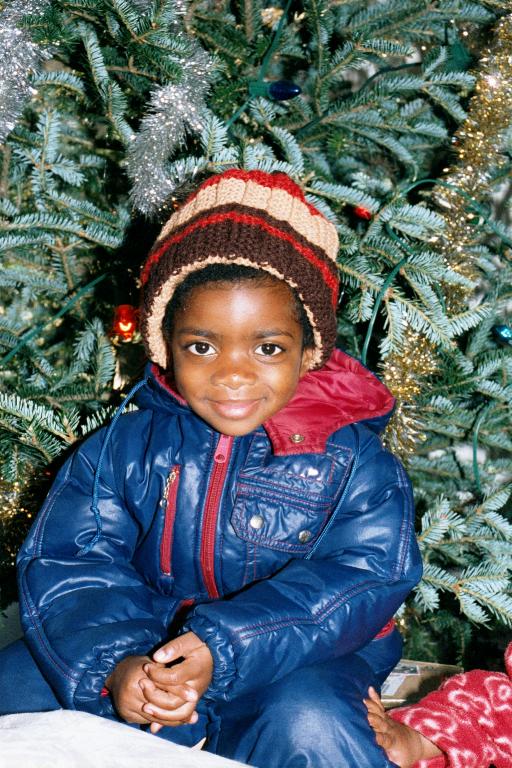 Suited for out doors.
Music was a big theme in the family this Christmas. Glennis tells a halarious story (as only she can) of Blessin stringing together a melody of Haliljua, praise the Lord (of Shilo Temple) with the jazz tune from Sesame Street, "Put Down the Ducky"