Blessin Joy Premy less than ten hours old. She was born at 7:23 AM, March 7, 1998.

Glennis presents Blessin to twin brothers, Bassil and Ari. The two who were for weeks eagarly anticipating the baby are suddenly apprehensive.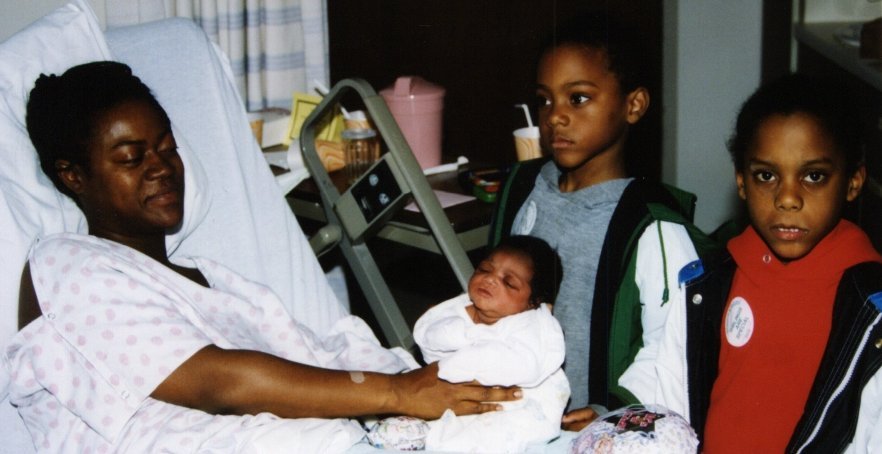 Nana, Grandmother again, holds Blessin. While seated here she offers the suggestion, "Joy" for a name.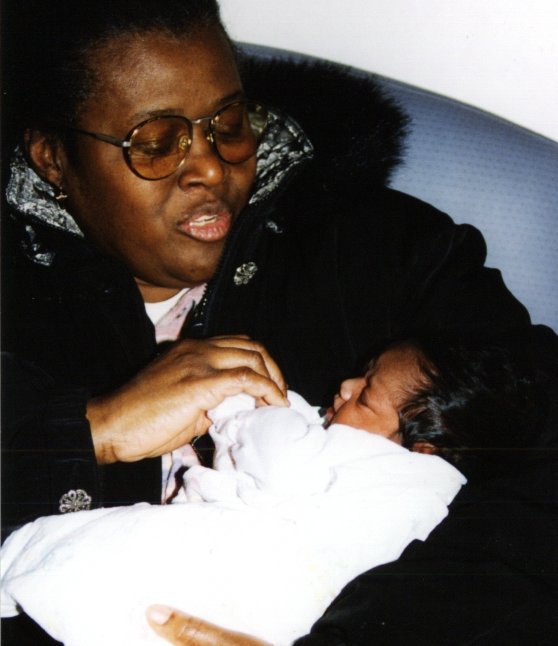 Viewers, this was my first attempt to scan pictures into the computer. Because I could not get my scanner to work a Mac was used at a rental place. Only three of eleven pictures came out and with much less quality than will be available in the future. Not shown is Big sister Franceen (19). She took the "g" off of Blessin' because that's not the way her mother says it.