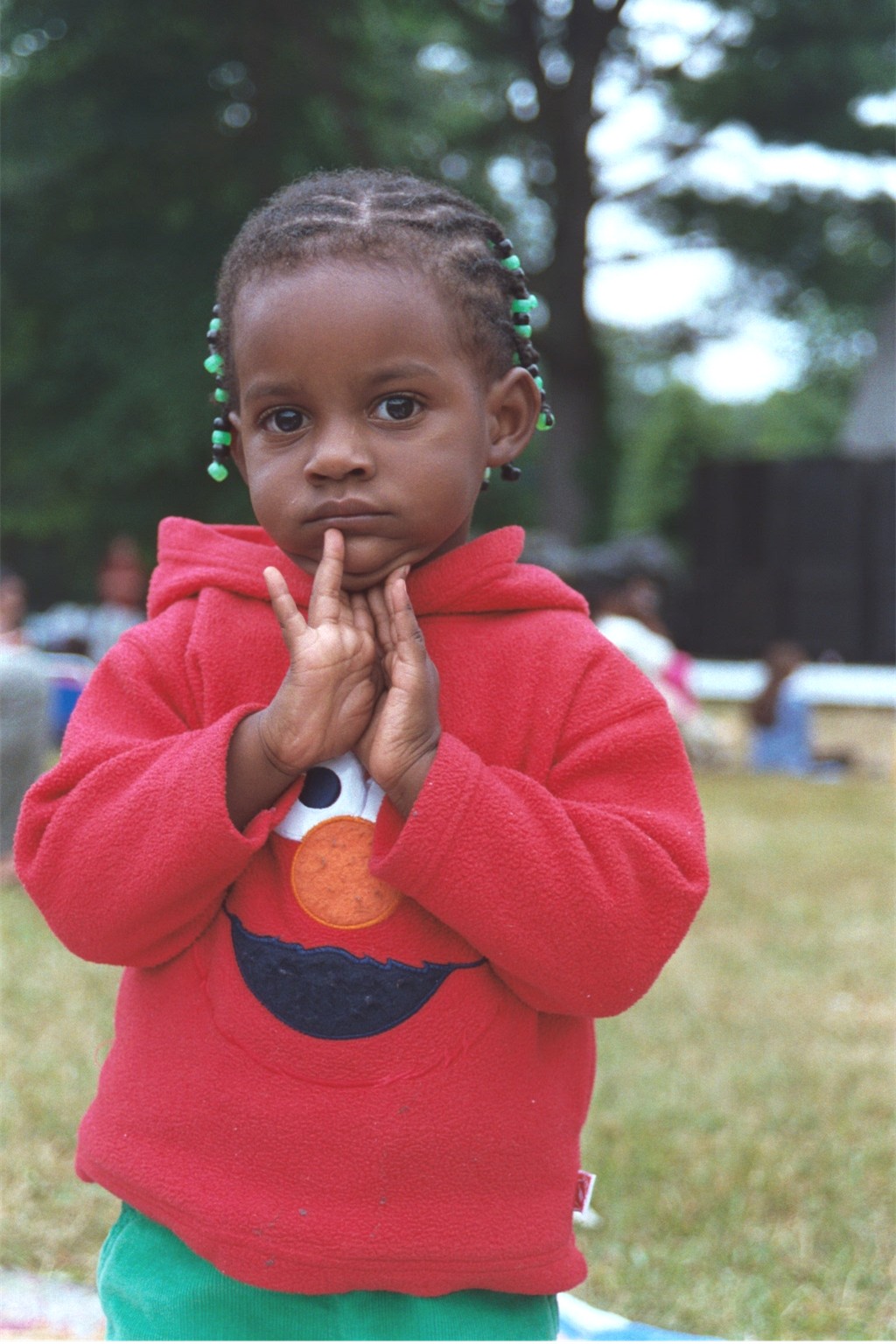 Fortune stops for a photo at New England Reggae festival.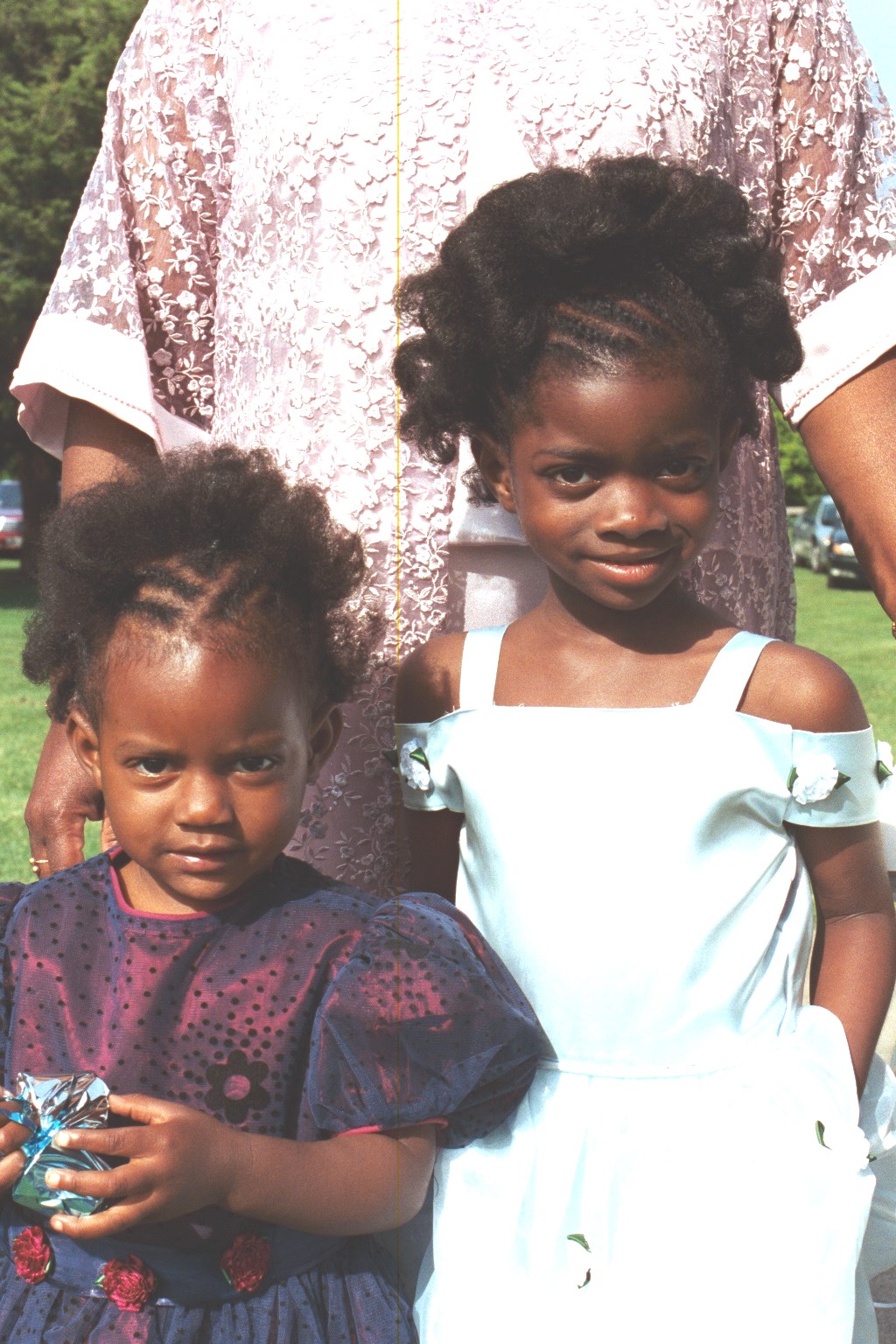 Fortune and Blessin in dresses made for their aunt Kim's wedding. The vows were just taken.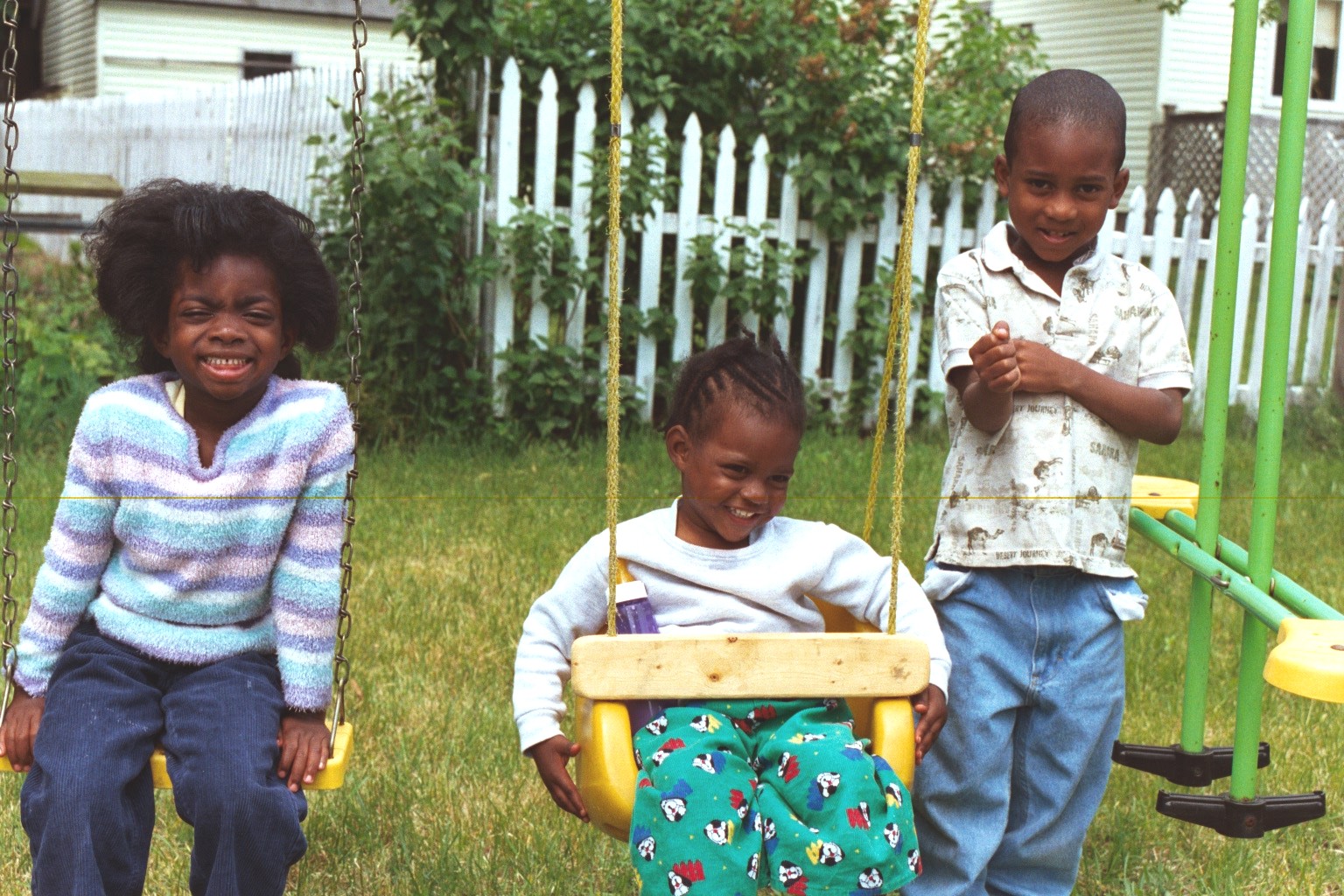 Fortune loves to swing. In her back yard she is jopined by Blessin and her nephew, Tyrin.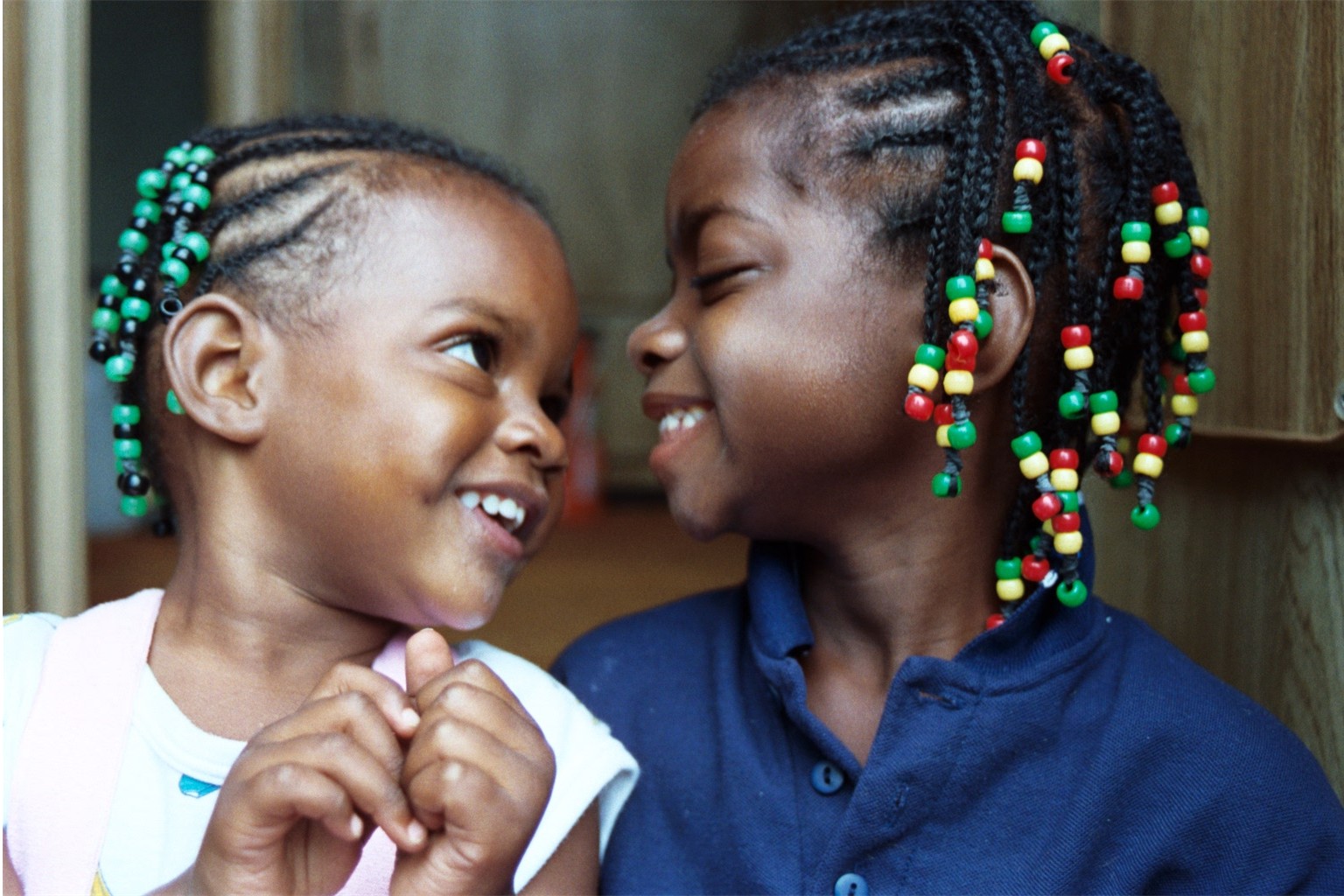 Fortune was very proud of her beads.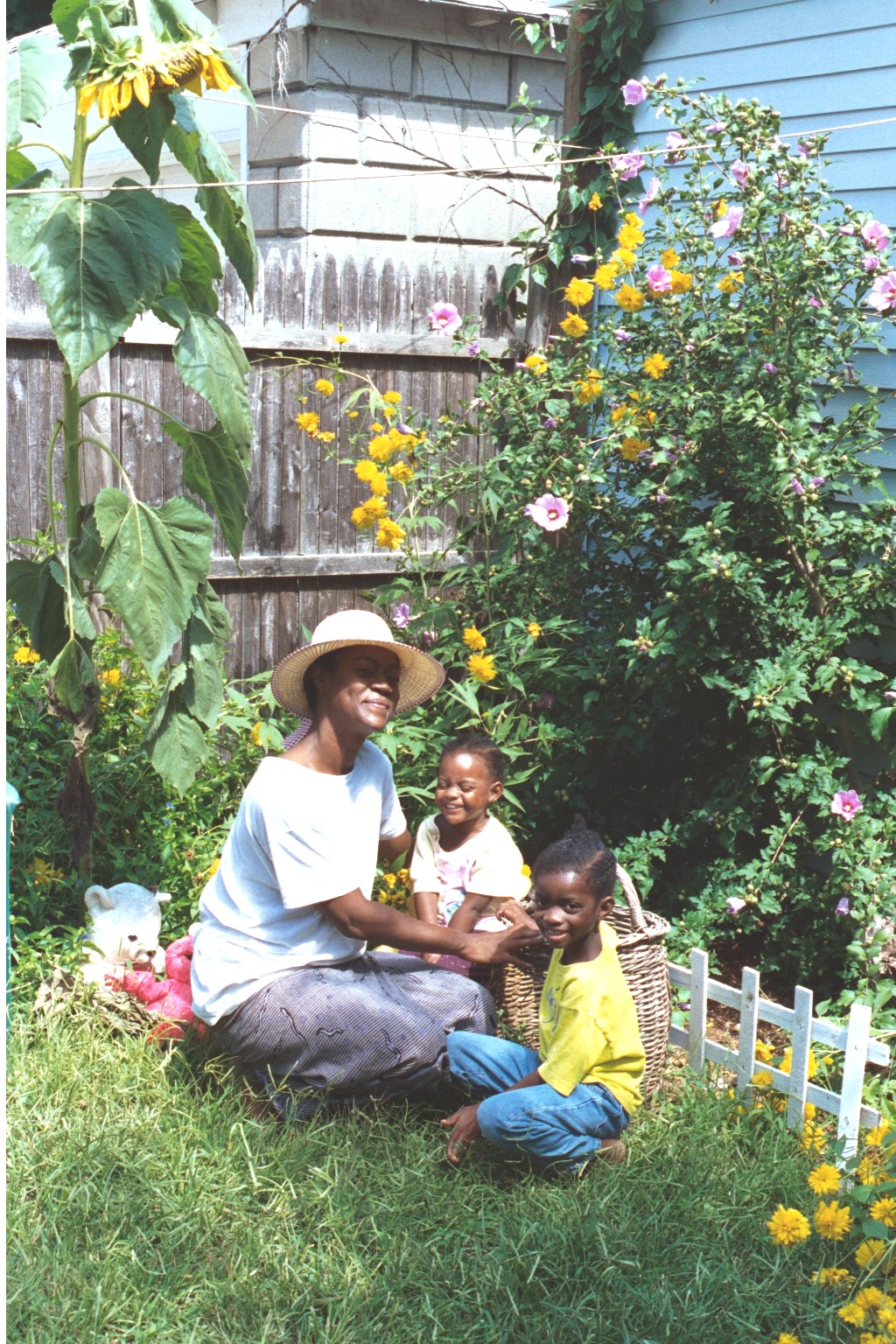 Ma's sun flower towers over the back yard.