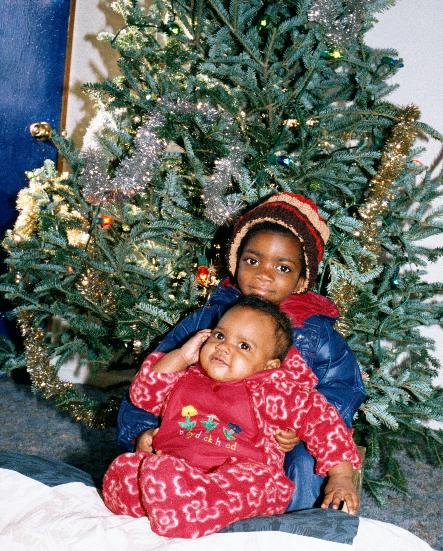 Fortune's omnipressent pleasant demeanor made it easy for her very experienced sister to show her Christmas.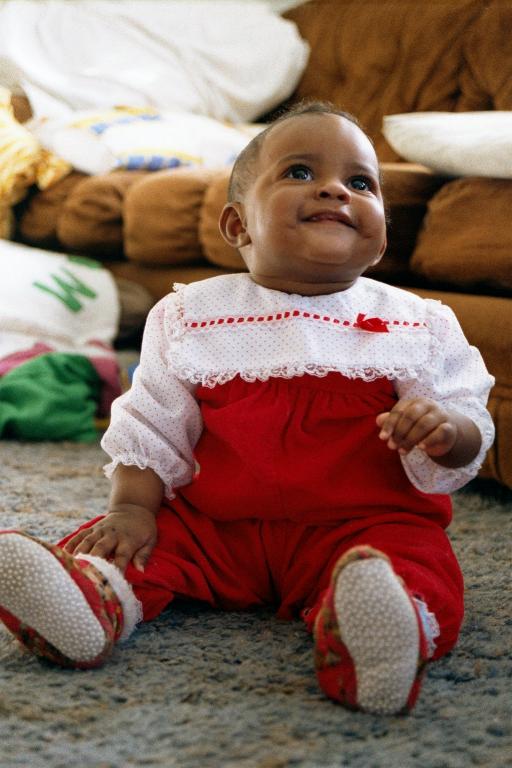 Mom did not have to say smile. But playing to the camera is not sonatural to the innocent.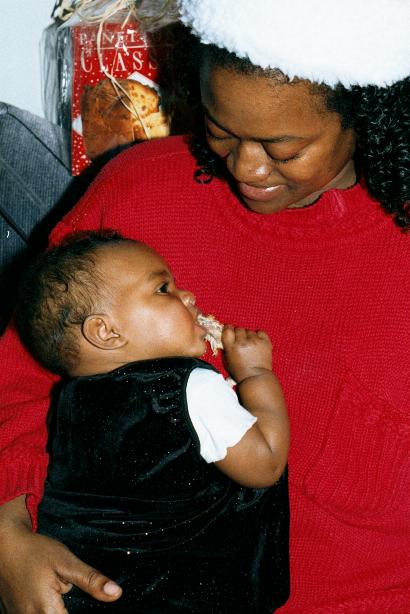 Sometimes Fortune had a piece of chicken wing in each hand. Always she gleened to the bone.