Fortune Belicia was born the first day of Spring, March 20, 2000 at 5:29 PM. Less than a day later...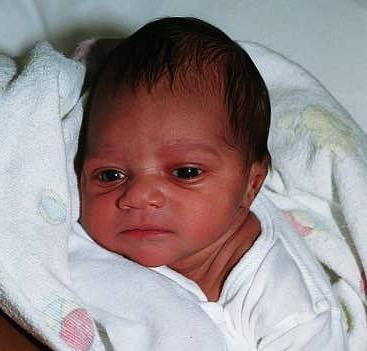 A happy mothers with a daughter in each hand.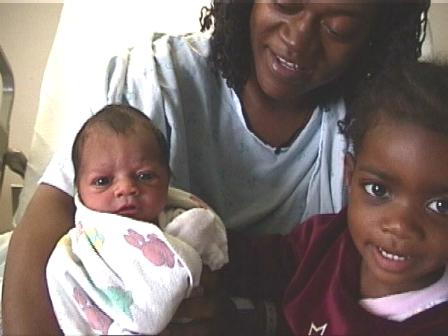 Blessin loves her new sister, Fortune.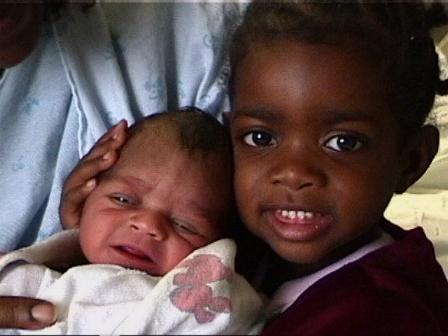 She kisses to show it.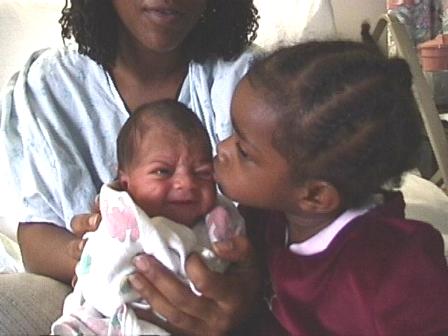 Ma watches the girls watch.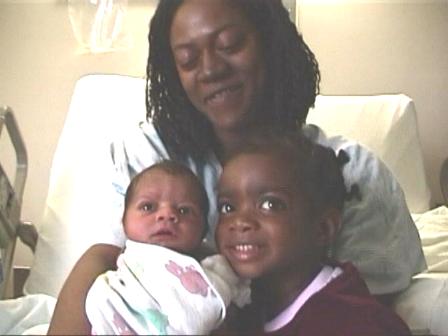 Fortune and Daddy watch each other.