Blessin Goes to Macon
Aunt Cherilyn in her rocker. A happy Blessin.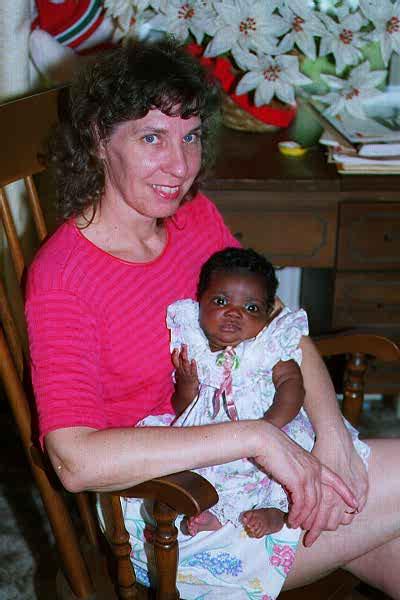 Richard barbeques. A rare view of Ari and Bassil lounging.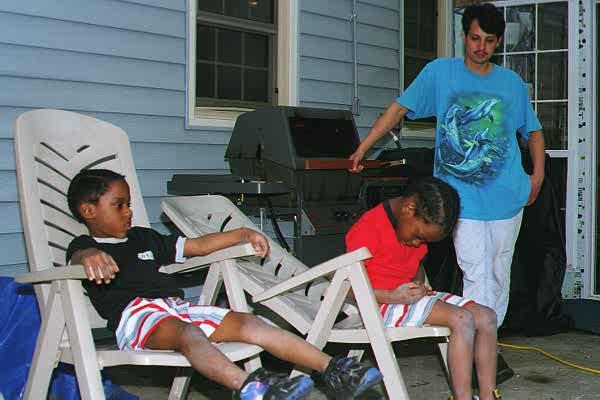 What's more fun than a sand box? A whole pile. In this picture one individual was the decided underdog. A day later his mother was still combing out sand. Biloo (pronounced Bah-loo) is a registered Husky.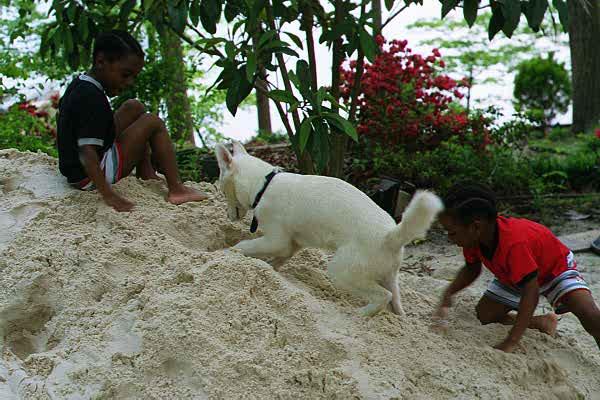 Scott has lots of help blowing out the candles of his Birthday cake.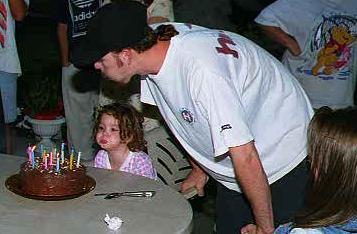 Scott's daughter, Savana, prepares the cake for eating.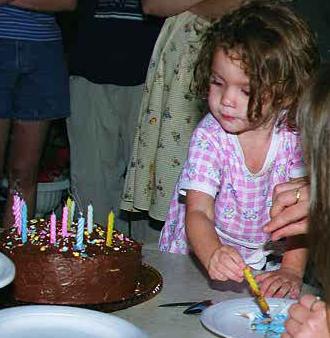 A successful Easter egg hunter and her prized Easter Bunny.