Calendar of Events
RI RPCV's Meet & Eat Semi-Potluck
Saturday, March 11, 2017 3:00 PM
Event Canceled

Barbara Fontaine asks those with questions regarding this event or a similar future event to call her: (401) 789-1665

---
---
View Pam Rubinoff's
---
April 29, 2014 Rasa Indian Restaurant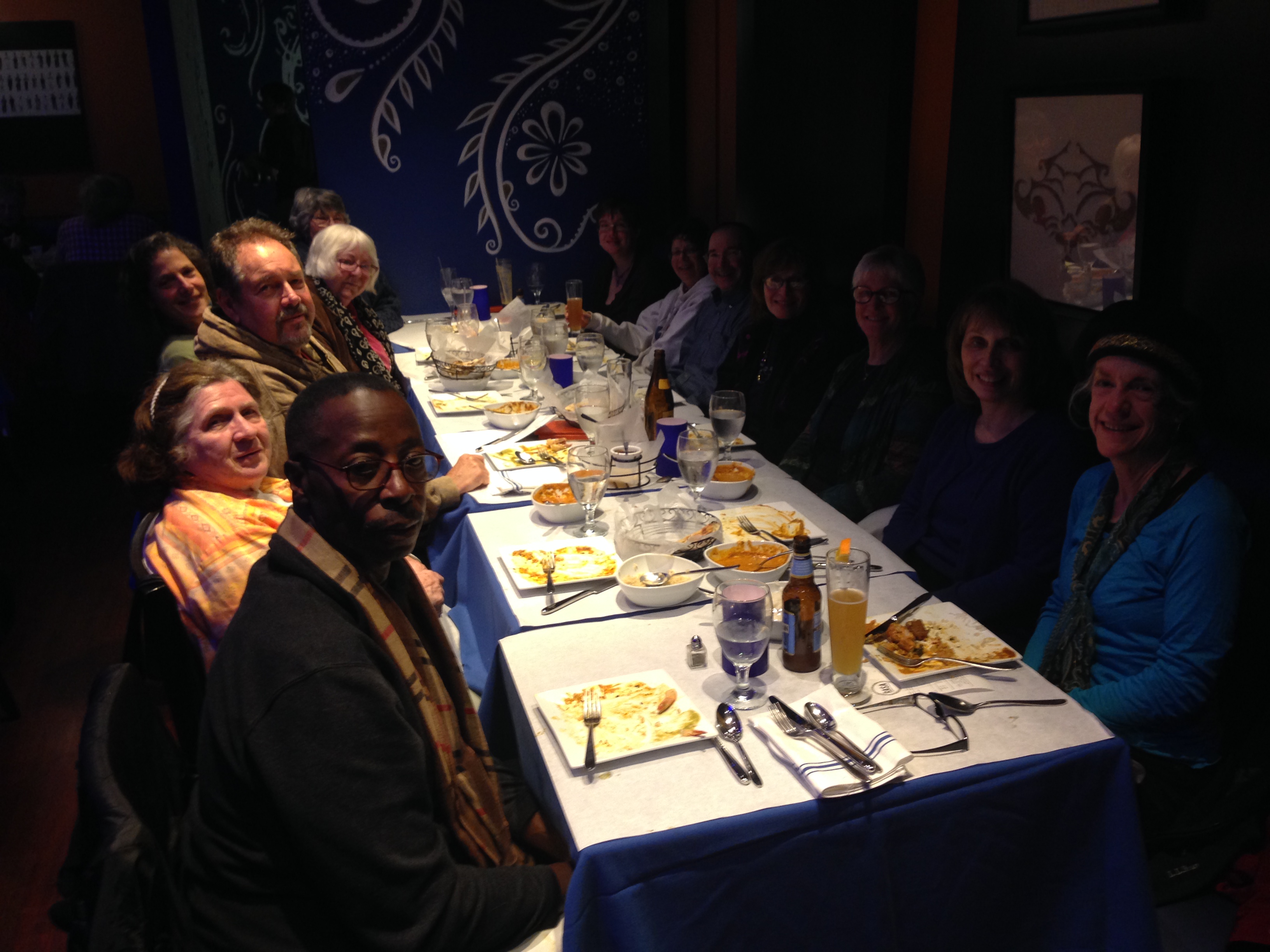 Those present: Pam Elizabeth, Jennie Crooks, Susan Rabideau and her husband, Wendy Davis, Debby Drew, Monique Pouliot, Allen Harris, Barbar Fontaine, Faith Fogle, John Kotula, Kathy Fidler, and Pam Rubinoff
---
Tuesday, December 11, 2100, 6:30PM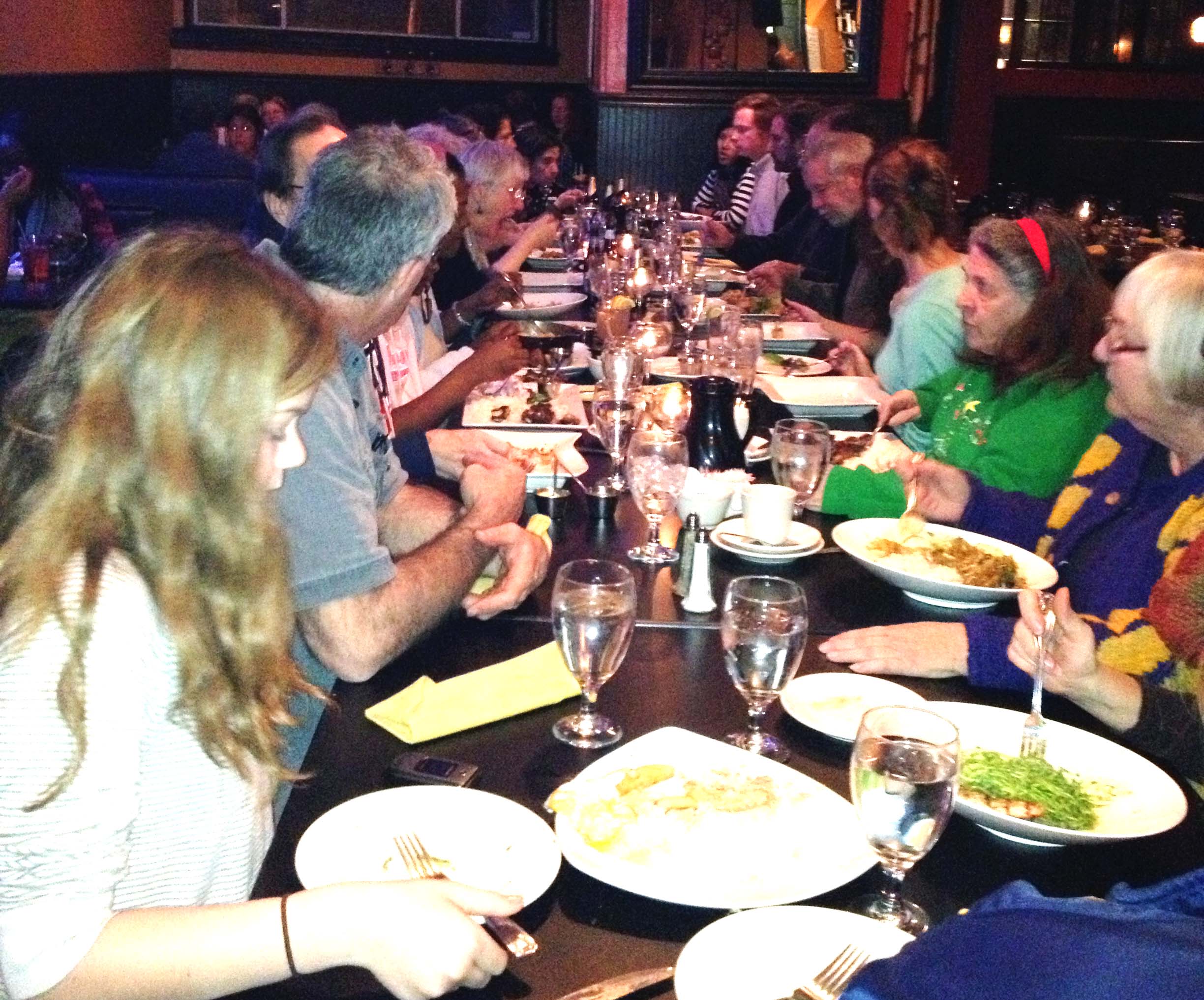 Los Andes Bolivian Restaurant
903 chalkstone Avenue Providence

No business was conducted. Those present were John and Debbie Kotula, Barbara Fontaine, Pam Elizabeth, Pam Rubinoff, Peggy Benz and sisters, Chris Stone, Francine Connolly, Kathryn Fidler, Clare Sartori,

Support our annual fund raiser
Another year of adventure and hope packaged in the 2013 calendar which features Botswana, Mali, Gabon, China and many more current or past Peace Corps countries. Calendars are $10 each, and make great gifts! Contact Su Rubinoff surubinoff@gmail.com to get yours today. If we need to mail it to you, add an additional cost: $2 for 1 calendar, $6 for 2-5 calendars. $10 for 6-10 or more.
Last year, proceeds from our fundraiser supported Rhode Island based efforts, including the Foundation for West Africa's work with community radio stations and Edesia's nutritional food program to combat malnutrition. We also supported the Salamatu Foundation who work with teachers and provide picture books in Namibia, a sewing project in Malawi, and Project Salvador's scholarship program for students.
Thank you for your support of this fundraiser. Please let us know if you have any suggestions for other groups we may want to consider donating funds to.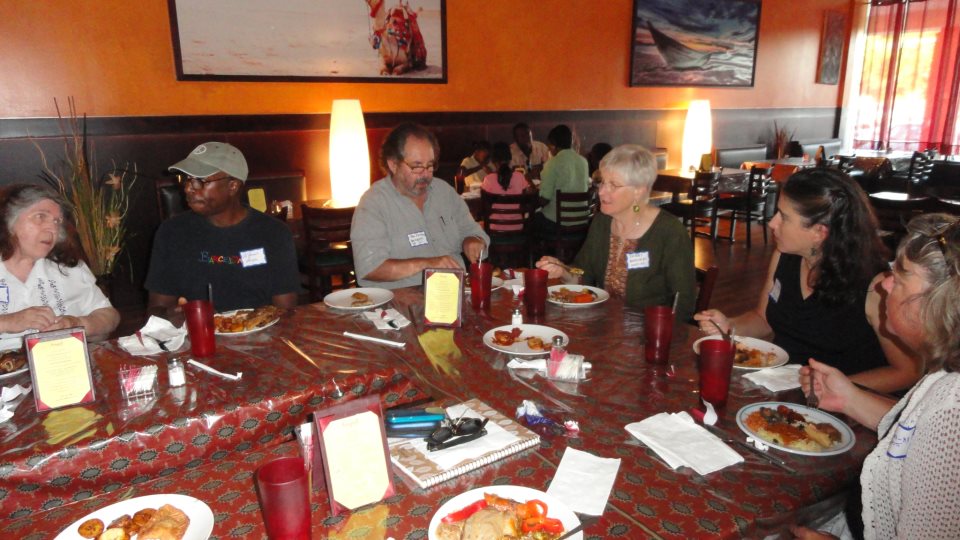 Left to right: Barbara Fontaine, Al Harris, John Katula, Debbie Katula, enjoyed the dining and conversation at Bayal Buffet.
Annual Beach Cleanup in Narragansett
URI Bay Campus September 2012
RIrpcv was joined by the Narragansett Soccer Team and URI's Student Action for Sustainability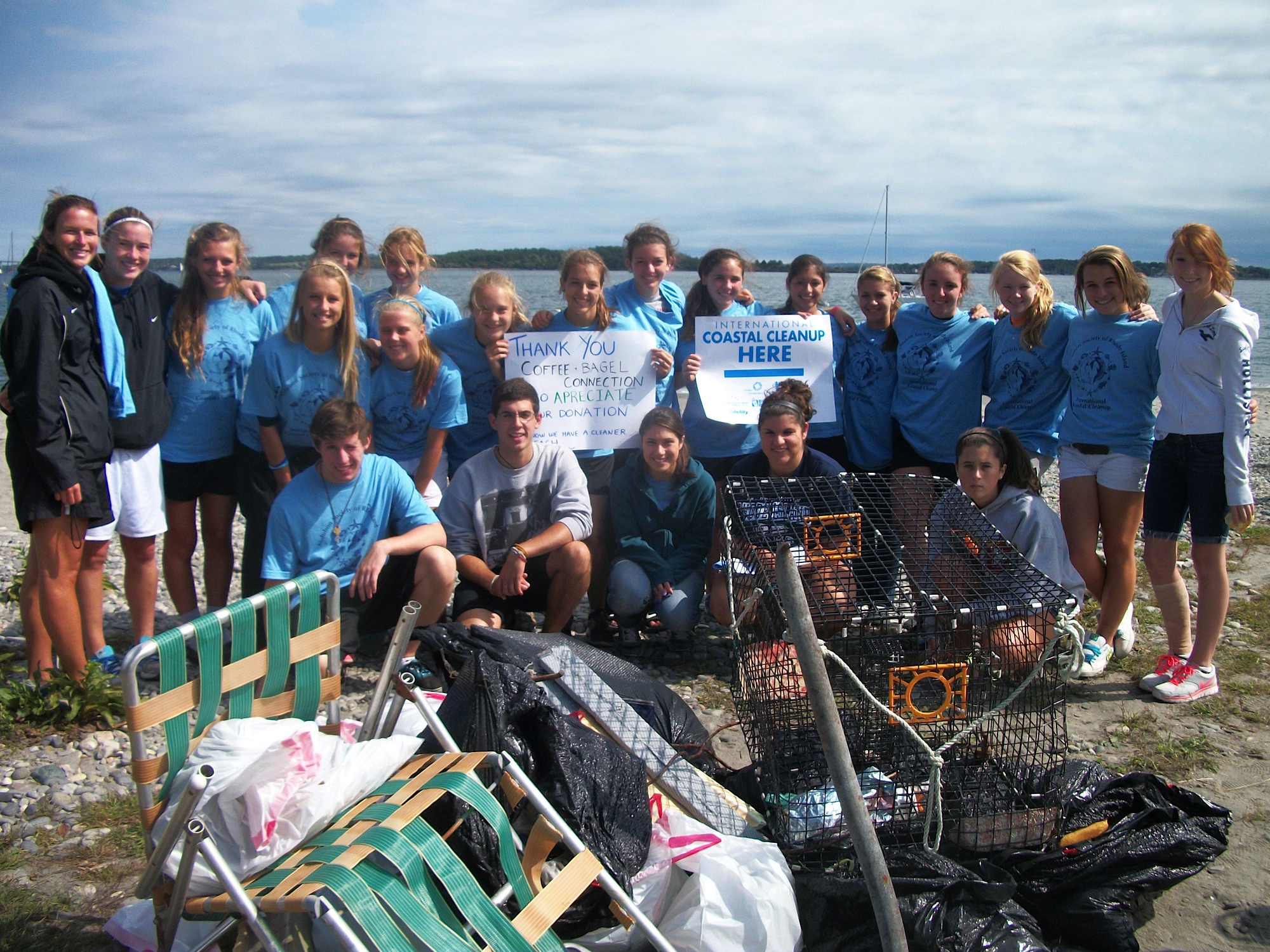 We collected over 125 lbs of garbage including hundreds of cigarette butts and all kinds and sizes of junk.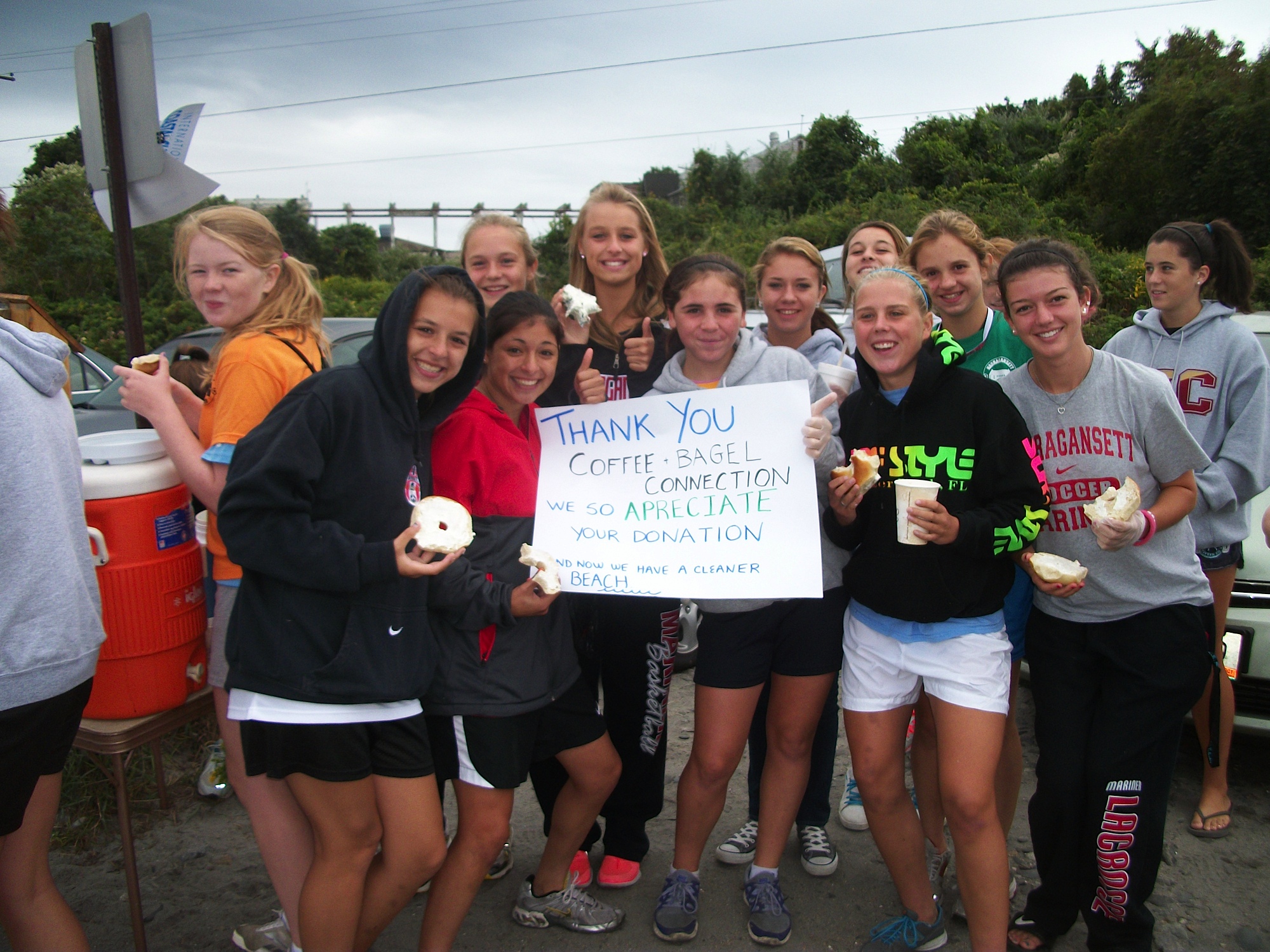 2009 Clean up the beach.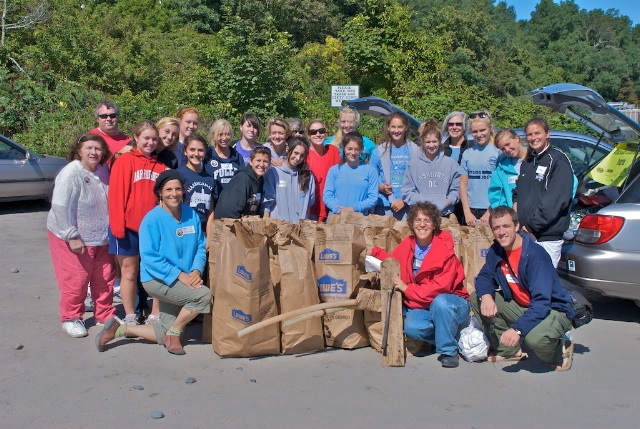 Together with the Narragansett High School Soccer team we filled bags of litter we picked from the beach.
OFFICERS AND HELPERS NEEDED.
We have a few members willing to serve but need many more to help , especially for the 50th. Peace Corps Anniversary coming
up soon. Ask not what your association can do for you..... you know the rest. Even small amounts of help are appreciated. Contact Barbara by phone or e-mail.
---
RI-RPCV Administrative Volunteers